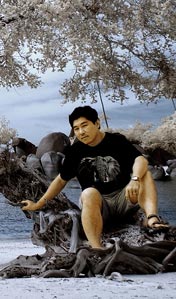 ABOUT BURGY ( burhan )
Having a career in line with your hobby is everyone's dream. Whenever I traveled overseas, especially visiting a tourist spot, I noticed some people taking photos. I just wondered why I did not do the same thing, so I could share my memories with all my friends. Then, I commenced my photography hobby in 2003 with a pocket camera. Realizing my passion in photography, I seriously started to learn more about it, and with my architectural background, it assisted me to speed up my process of learning.
People know me as BURGY in photography. It was a name given by my best Mexican friend when I studied in Dallas, a nick name from ……BURHAN..... The photograph that I like most is when I take pictures with wing and angel's atmosphere, since I was really fond of fairy tale stories in my childhood.